This personalized compact set has everything you need to create an impressive spread at your party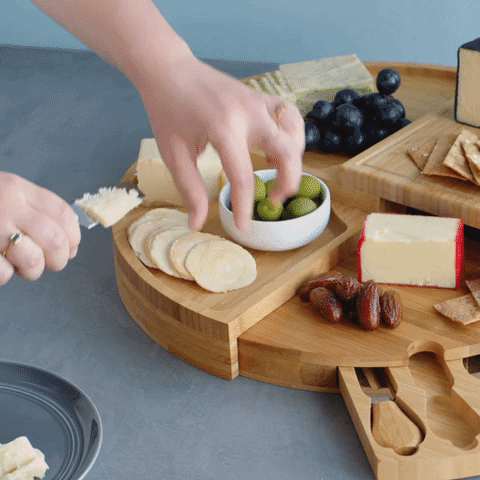 Taking its cues from the cheese world, this unique design is delightful as a wedge, but even better as an entire wheel. The compact board starts in a triangular shape, but transforms into a tiered server for your favorite cheeses and appetizers. Complete with a stainless steel cheese fork and two knives, the bottom tier features a drawer to keep everything handy.
MADE FROM:
MEASUREMENTS:
Compact "wedge": 9.75" Opened: 3.25"H x 17" diameter
CARE:
Hand wash and dry immediately with a clean cloth. Do not let soak in water.